Corporate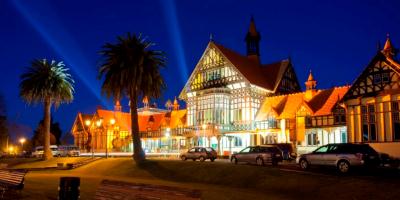 Evening Functions to remember
The Bath House is a Category I listed heritage building filled with ambience and charm. The original Elizabethan features have been retained to offer a venue filled with grandeur and elegance. This unique venue can host an intimate dinner for 10 up to grand cocktail functions for 300.
When you book Rotorua Museum as a venue, you receive exclusive use of the Museum Foyer, including both the Lower Foyer and stunning Mezzanine. This allows for flexibile spaces for pre-dinner drinks, dining and dancing.
Situated in the central CBD, Rotorua Museum is within easy walking distance of the Energy Events Centre, The Blue Baths and a range of accommodation providers.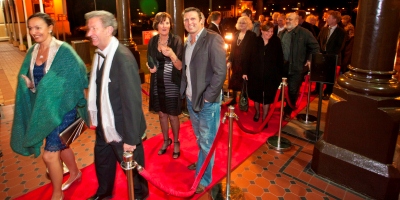 Partners Programmes
As well as a great venue for evening functions, conference organisers may like to include a visit to Rotorua Museum as part of a partners programme or activity afternoon. We can provide private guided tours to suit specific times and subjects if required. We can offer high tea or lunch served on the Mezzanine level for your group as part of the day.
Should you wish to offer guided tours as part of your evening function these can be adapted to suit time limitations and the theme for the evening. We have five changing galleries so check with us to see what is showing when your function is on.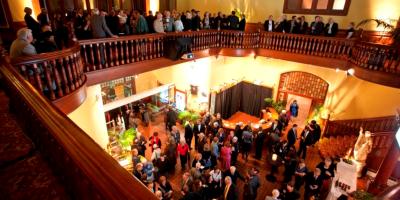 Request a Conference Pack
To find out more about holding functions at Rotorua Museum, request a function pack or to make a booking please contact

EVENT COORDINATOR
Kathy Nicholls
07 351 8456
Email
Click here to view our Function and Venue Policy PDF