Rotorua Museum sharing knowledge with future curators
Tuesday, 10 October 2017
A partnership between Rotorua Museum and Tautai Contemporary Pacific Arts Trust has enabled an arts graduate to curate an exhibition in the Bay of Plenty.
Earlier this year, Rotorua Museum launched the mentoring programme to help a recent graduate of the Bachelor of Creative Industries Degree programme at Toi Ohomai Institute of Technology. Rotorua Museum Lead Exhibition Curator, Ane Tonga, provided curatorial advice, encouragement and industry experience to Juanita-Louisa Karora to design and curate her own exhibition.
Ane knows the importance of supporting up and coming arts students as Tautai played a supportive role in her own career.
"I have benefited from the support of Tautai and went on to curate their biennial tertiary exhibition in 2016 which toured for the first time, and now it has come full circle where I am providing mentoring assistance to a future arts curator".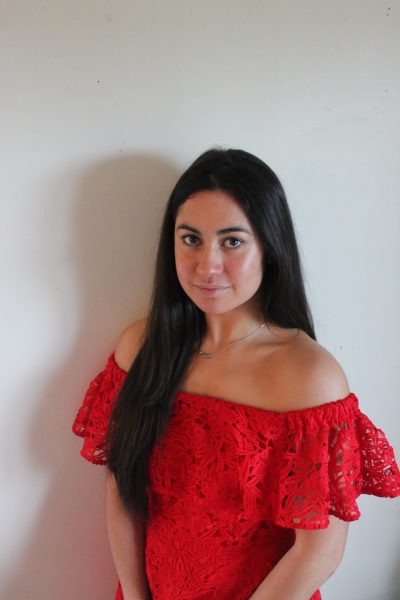 Juanita-Louisa was delighted to be partnered with Rotorua Museum because of her strong affiliation with Pacific artists and artworks near her hometown of Tauranga.
"It has been a real eye opener to what it is like to work in the industry. This mentoring programme has provided me with a treasure trove full of necessary skills and processes that I am learning to put into practice now and will develop in the future" says Karora.
Tonga has worked alongside Karora to help her curate the upcoming exhibition Vessel. The exhibition weaves together the work of four female artists of Pacific Island descent who use their bodies as a vessel to challenge idealised perceptions formed through biblical ideology and representations in popular culture. Artists include Darcell Apelu, Nia-Val Ngaro and Ashlei-Luckman Taupaki.
Tautai Contemporary Pacific Arts Trust Manager, Christina Jeffery, recognises the importance of mentoring in the arts community.
'Tautai was formed 30 years ago with the ethos to 'support pacific art and artists' so for us, mentoring initiatives such as this one are a perfect extension of what we do. We know that tuakana/teina relationships such as this are invaluable in supporting young practitioners' said Jeffery.
Vessel will open in Tauranga on 20 October 2017 as part of the Tauranga Arts Festival. For more information about the exhibition go to: https://www.facebook.com/events/173074559906538/
ENDS
For further information:
Kathy Nicholls, Communications & Marketing Coordinator,
Arts & Culture Division, Rotorua Lakes Council
P: 07 351 7831 C: 0276 741 898 E: Kathy.nicholls@rotorualc.nz
Image credit: Juanita-Louisa Karora

For more blogs visit www.rotoruamuseum.co.nz/blogs