Rotorua Museum celebrates the spirit of Christmas
Wednesday, 6 December 2017
Rotorua Museum is celebrating the festive season in true community spirit with a range of free events throughout December.
One of the Museum's popular annual events is the Community Christmas tree, now located at Rotorua Library.
After the success of last year's Rotorua Museum Community Christmas Tree, we are again asking for local support in the form of donated gifts to a worthy cause, the Waiariki Women's Refuge. Last year individuals and local businesses donated nearly 300 presents to Waiariki Women's Refuge. Museum staff are seeking an even better effort this year.
Families, individuals and companies can bring their wrapped gifts along to the library until 9 January 2018. All gifts should have a gift tag indicating whether it is for a boy, girl or mother and the suitable age range.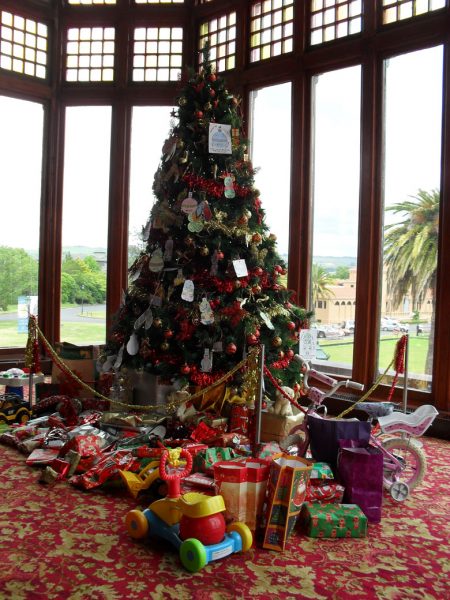 Waiariki Women's Refuge manager Paula Coker sends out a big thank you to everyone who donates on behalf of the refuge staff and the women and children in their care.
"This is the sixth year the Rotorua Museum have brought gifts in and they add a special touch for families under women's refuge care during extremely tough times"
On Saturday 9 December Rotorua Museum is hosting a Festive Family Fun Day at the Children's Art House (Government Gardens) between 10am and 2pm. A range of Christmas craft activities and card colouring will be on offer. There will be face painting and the Museum's PlaySpace blocks will be out for young builders to get creative.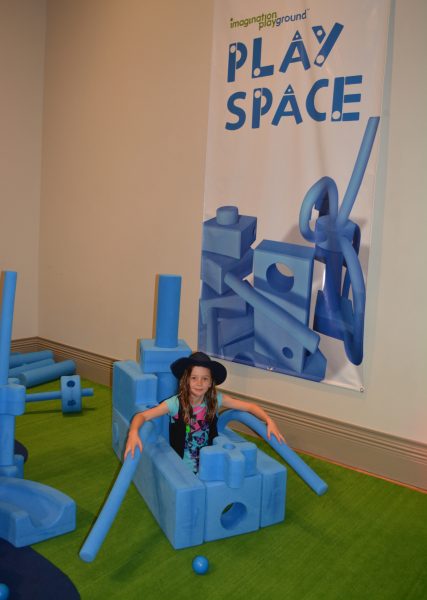 Families will enjoy performances from Rotorua's own ukulele band The Thermaleles between 10.30am and 11.30am. Later, between 12pm and 2pm, members of Te Ao Marama Intermediate Youth Choir will sing a range of Christmas favourites.
The Festive Family Fun Day is free but families are encouraged to bring along a gift or gold coin to donate to the Rotorua Museum Community Christmas Tree.
Rotorua Museum Engagement and Events Coordinator Tori Williams believes it is a good chance for children to understand and experience the gift of giving at Christmas time.
"Some children find some of their own toys to give to kids in need. They still need to be in good condition but they don't play with them anymore. Other kids have used some of their own pocket money to buy some toys. It is a lovely feeling" says Ms Williams
For further information about the Rotorua Museum Christmas events please contact rotorua.museum@rotorualc.nz or phone 07 351 8055.
ENDS
For further information:
Kathy Nicholls, Communications & Marketing Coordinator,
Arts & Culture Division, Rotorua Lakes Council
P: 07 351 7831 C: 0276 741 898 E: Kathy.nicholls@rotorualc.nz
Image credit: Rotorua Museum Community Christmas Tree, 2015
Image credit: Kids enjoy Play Space at Rotorua Museum, 2015

For more blogs visit www.rotoruamuseum.co.nz/blogs