Confirmed funding means Rotorua Museum bus service still continues
Wednesday, 7 February 2018
Children enrolled in Rotorua schools will again have the opportunity to attend a wide range of Rotorua Museum education programmes for free this year on a bus funded by the Ngāti Whakaue Education Endowment Trust Board.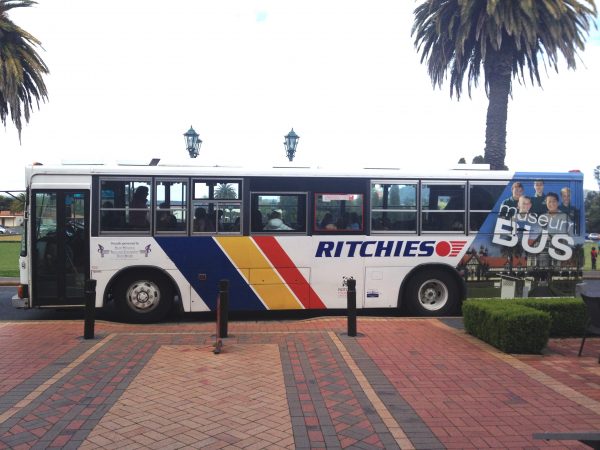 The Trust Board has confirmed the museum bus for an eighth year, allowing students and teachers to experience learning outside the classroom.
Since funding for the bus was first granted in 2010, more than 29,280 Rotorua students from 34 primary, intermediate and secondary schools have taken advantage of the free bus. Of those students 2929 have attended education programmes since the Museum closed for earthquake strengthening in November 2016.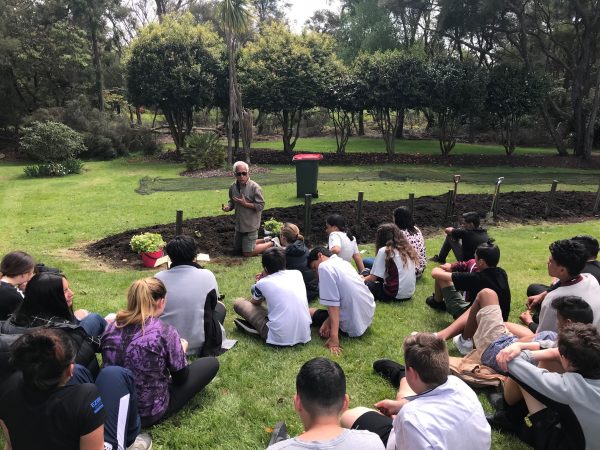 Rotorua Museum's Head of Education, Emma Liley, worked hard to ensure new locations for education programmes were quickly established following the shut with classes being regularly held in Te Runanga Tea House, Children's Art House, Government Gardens and Steam and Settlers Museum.
"The Museum Education Team hosted more than 7,500 students in 2017 and offer a wide range of programmes including Mara Kai (traditional Maori garden), Sulphur Science, Early Maori Games and Instruments, Amazing Race, Extreme Natural Events, Behind the Scenes at Offsite (Museum Collection) Horohopu, Tourism Development in Rotorua and World War One from a Rotorua perspective as well as Pioneer Days at Steam and Settlers Museum" says Liley.
"We couldn't have offered this range of programmes without the support of the Ngāti Whakaue Education Endowment Trust Board and the Museum Bus.
The museum bus funding is limited, and schools will be booked on a first come first served basis. Schools are encouraged to plan well ahead and book early to avoid disappointment.
The museum bus service is operated under contract by Ritchies Transport.
ENDS
For further information:
Kathy Nicholls, Communications & Marketing Coordinator,
Arts & Culture Division, Rotorua Lakes Council
P: 07 351 7831 C: 0276 741 898 E: Kathy.nicholls@rotorualc.nz
Image credit: Rotorua Museum Bus funded by Ngāti Whakaue Education Endowment Trust Board.
Image credit: Mr Rangikaheke Kiripatea and Pukaki class from Rotorua Intermediate take part in the Rotorua Museum Mara Kai education programme, 2017.

For more blogs visit www.rotoruamuseum.co.nz/blogs