Judge announced for 2019 Rotorua Museum Art Awards
Friday, 5 July 2019
Rotorua Museum is delighted to announce the appointment of highly regarded New Zealand art curator, artist and writer, Leafa Wilson, as judge for the 2019 Rotorua Museum Art Awards.
"Rotorua's amazing art history stretches back to early Te Arawa artists. I am really excited to be viewing contemporary works made in the Te Arawa region in the twenty-first century", says Ms Leafa.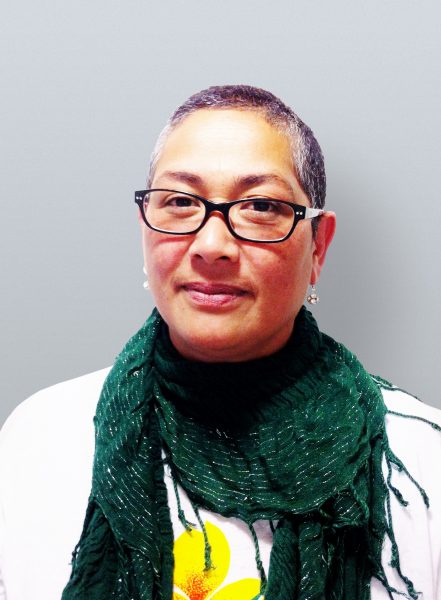 Wilson has been the Curator of Art at Waikato Museum Te Whare Taonga o Waikato since 2004. She graduated with a Bachelor of Fine Art from Otago Polytechnic School of Fine Art in 1986, and evolved her own artistic vision embracing conceptual art through multimedia, performance-art and installation projects.
Drawing on her own Samoan and German heritage Wilson began independently curating in 2001 with an exhibition called Dolly Mix (W)rapper: 26 Contemporary Women Artists of Samoan Descent, co-curated by Jackie Leota and the late great Jim Vivieaere.
Since then she has curated hundreds of exhibitions and published numerous art texts for art establishments around New Zealand and the world.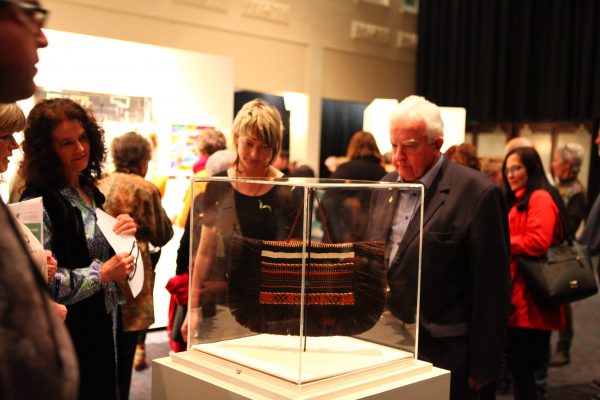 Rotorua Museum Operations Manager, Cat Jehly, was pleased to confirm Leafa as judge because of her experience in the art world as both artist and curator in many genres.
"Leafa will bring a fantastic breadth of knowledge to the Rotorua Museum Art Awards judging role. Because of the wide array of disciplines and mediums that make up the entries we need someone with experience across diverse art forms and genres who is well-respected within the sector."
"It is also important to have a judge who is from outside Rotorua to ensure the blind judging process is unbiased," explains Ms Jehly.
Entries for the 2019 Rotorua Museum Art Awards close on Monday 30
September at 5pm, with completed works due by Sunday 6 or Monday 7 October.
There is still plenty of time for artists to submit their entries.
Award winners will be announced at a gala opening on Tuesday 22 October 2019. The exhibition of winners and finalists will be on display at the Energy Events Centre, Rotorua, from 23 October until 10 November 2019.
This year there is a total prize pool of $14,000; Rotorua Museum Supreme Award of $10,000, Friends of Rotorua Museum Emerging Artist Award of $1,000, Toi Ohomai Innovation in Art Award of $1,000, Lockwood Youth Award of $1,000 and two $500 prizes for the More FM People's Choice Award – one online and one in-gallery.
Rotorua Lakes Council Arts & Culture Manager, Stewart Brown, says the Rotorua Museum Art Awards is a great way to showcase the wealth of artistic talent in the region.
"The Art Awards are a great way to engage with the local arts community. We had fantastic feedback from all involved last time and can't wait to see what our talented region produces this year," says Mr Brown.
Art works not selected for the exhibition of finalists have the opportunity to be displayed in the Salon des Refusés, at Pop Up Shop (1201 Eruera Street, Rotorua) from 2 November until 17 November 2019. Works for both exhibitions will be on sale to the public for the duration.
For more information about the Art Awards and how to enter, visit www.rotoruamuseum.co.nz
ENDS
For further information:
Kathy Nicholls, Communications & Marketing Coordinator,
Arts & Culture Division, Rotorua Lakes Council
P: 07 351 8456 C: 0276 741 898 E: Kathy.nicholls@rotorualc.nz
Image credit: Leafa Wilson. Image courtesy of subject
Image credit: Visitors looking at the 2017 Rotorua Museum Art Awards finalist exhibition
Image credit: Guests gather for opening of 2017 Rotorua Museum Art Awards

For more blogs visit www.rotoruamuseum.co.nz/blogs