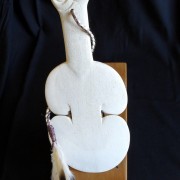 Rotorua Museum has a well stocked gift shop as well as a good selection of unique gifts available online.
At the museum
The museum shop features a wide range of crafts, cards, New Zealand music and books on local history and culture as well as a selection of New Zealand children's books.
We are proud to showcase fine examples of local arts and crafts including traditional and contemporary carving in wood, bone and greenstone, as well as some excellent examples of weaving.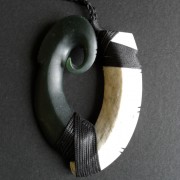 The Museum and Museum Café both host a range of changing displays, where works by local and New Zealand artists or photographers may be purchased through the gift shop.
Our online shop features a range of unique New Zealand jewellery and hand-made carvings including native woods, whalebone, pounamu (New Zealand greenstone), as well as a good selection of quality New Zealand books.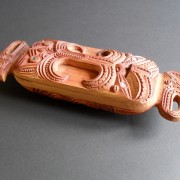 Whether shopping online or at the museum, we can freight anywhere in the world for an additional charge. We accept Visa and MasterCard.