Rotorua Museum Update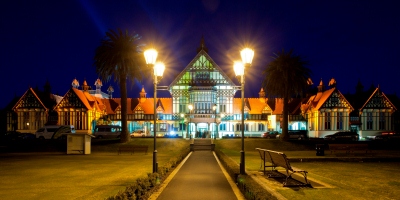 The Bath House Story
Rotorua Museum, located within the iconic Bath House building, closed to the public on 18 November 2016 following a Rapid Seismic Risk Assessment (RSRA) of the building after the Kaikoura earthquake.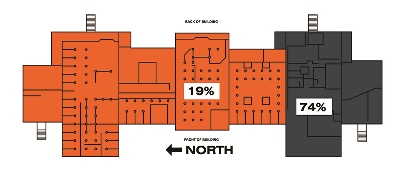 A Detailed Seismic Assessment (DSA) was undertaken which revealed that the museum was 19% of New Building Standard (NBS). Despite the southern wing of the building rating over 70% NBS, the entire building becomes less than 19% NBS deeming it earthquake prone. Due to seismic requirement changes since 2011, the south end requires additional bracing to bring it up to 100% NBS.
To learn more about the history of the Bath House building click here.
Restoration of the Rotorua Museum is a complex process. Read the latest update.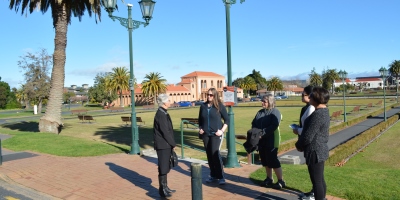 Repairing the Bath House
A preferred option to strengthen and repair the Bath House building has been chosen following extensive structural and geotechnical assessment.
The option will seismically strengthen the building, reinstate the impacted heritage features, and in anticipation of re-opening, will optimise the museum visitor experience.
The 3D image shows the proposed structural steel bracing required to strengthen the main atrium only (from basement through to roof space). Similar structural bracing will be required in areas of the north wing as well as sections of the south wing.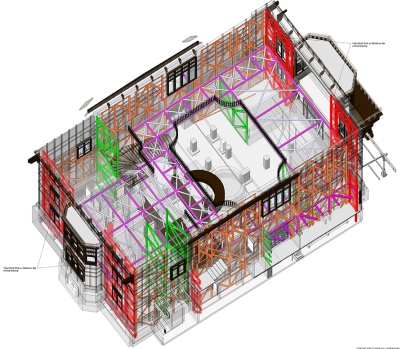 The different colours represent the different types of plate, horizontal and vertical bracing that is required.
The photo below is of the main atrium in its current state. Extensive work will be required to return the atrium to its current state after structural bracing is installed.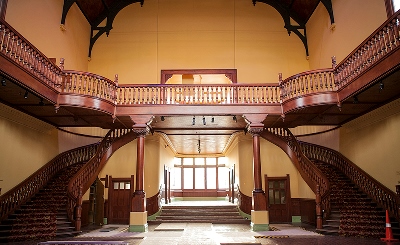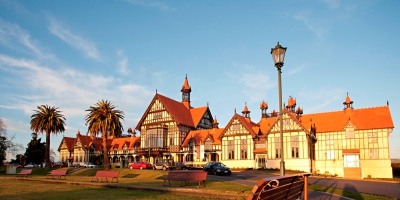 What happens next?
Dec 2016 – Aug 2017: Research, Destructive Testing & Analysis & Detailed Seismic Assessment Report
Technical and heritage testing contributed to the detailed seismic assessment report which highlighted the building's risk level: 19% NBS (33% or below is earthquake prone).
Aug 2017 – Dec 2017: Strengthening Options
Four structural strengthening options were presented, from which one was chosen as the preferred option.
Dec 2017 – Feb 2018: Concept Design
A structural concept design was developed by the engineers for architectural, Heritage New Zealand and Rotorua Lakes Council review.
Feb 2018 – Dec 2018: Developed to Detailed Design
The concept design will be developed into detailed drawings and specifications, with projected costs.
2019: Tender then Construction
Project Associates