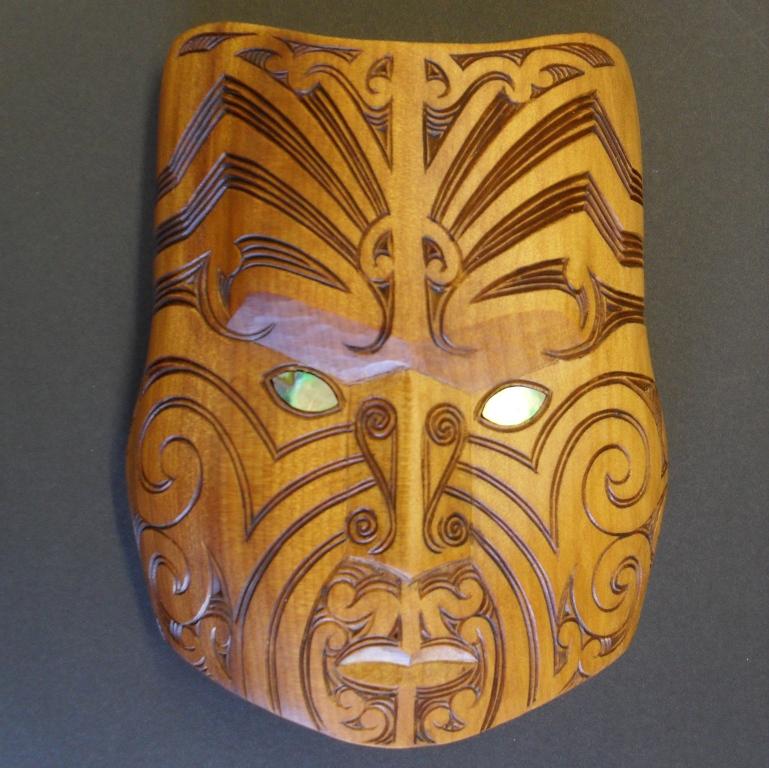 Kauri Mask – Upoko
This beautiful upoko (mask) is carved from New Zealand kauri and features moko (tattoo) designs.
Artist: Thomas Hansen
Dimensions: 14cm wide x 18cm high x 5cm deep
Weight: 520g
About the Artist:
Art has been a constant theme throughout Thomas Hansen's life. He completed his first carving at 8 years of age, with some chisels given to him by his grandmother. At 15 years of age he won an award for the best painting in an Auckland art competition, based on Auckland's history.
Thomas received his first formal training in the art of Maori carving under the guidance of Dennis Conway, head carver and tutor at Orakei Marae, Auckland. His first carving completed in training is now a skirting panel at the Marae.
In 1982 he received a Queen Elizabeth Arts Council Award to learn the art of the silversmith from Jens Hansen, well-known local silver artist. He added this new dimension to his carvings.
He has held several exhibitions of his own work over the years and creates both traditional and contemporary carvings for several museums and galleries throughout New Zealand.
'All things have mauri (life force) - I try to identify with it and recreate it's presence in my work.' Thomas Hansen.