Friends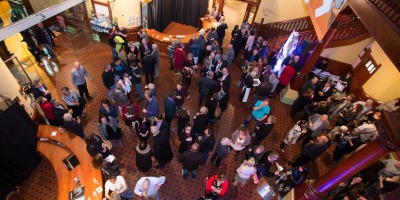 About the Friends
The Friends promote awareness and enjoyment of Rotorua Museum as an essential part of our community.
As well as supporting existing Museum programmes and initiating their own Museum-related projects, the Friends provide a tangible way for the community to become involved with and support the Museum.
Check out Friends of the Museum brochure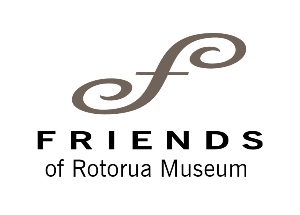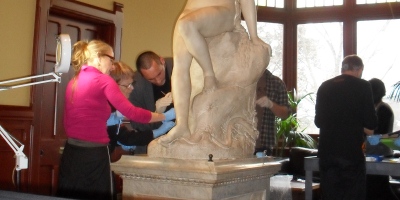 Friends Projects
Over the years the Friends of Rotorua Museum have acquired a rich collection of contemporary New Zealand art, which is cared for by Rotorua Museum and available for use in a range of exhibitions.
In conjunction with the Museum, Friends co-host the Rotorua Museum Art Awards – an event which promotes local artists' work and encourages emerging artists.
The Friends hold a range of events throughout the year including floor talks, lectures, historical walks and art excursions.
They also support the Museum with practical projects. These have included cleaning the Summers' Sculptures (2013-2014), Rotorua Museum Art Awards, purchasing Swedish folding stools (2003), and providing a wheelchair.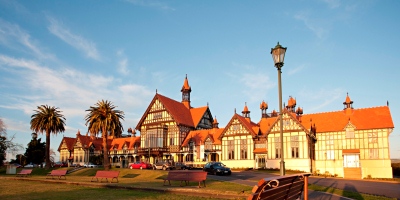 Become a Friend
Your membership is an opportunity to get close to our fascinating local history and magnificent art works, as well as practically supporting the ongoing development of Rotorua Museum's art collection.
Membership of the Friends provides:
Funding towards the acquisition of new art works for the collection
Opportunities to meet other people who are interested in art and in Rotorua's history and culture
Invitations to openings and special Friends events
Regular communication through the monthly Museum newsletter
A 10% discount at the Museum shop
A 10% discount at the Museum Café
Free entry to Rotorua Museum
For more information about the Friends of Rotorua Museum complete a Friends of Rotorua Museum enquiry form or
07 350 1814
Email