Haane Mānahi
Heroic Soldier

There are many legendary stories about men from B Company 28 Māori Battalion but none is quite like the story of Sargeant Haane Mānahi.
Mānahi distinguished himself during the last months of the North African campaign in the bloody battle for Takrouna, a fortified citadel in Tunisia. He led his platoon of men up the 300 metre limestone outcrop through heavy machine gun and mortar fire, making the journey twice more over three days of fighting. By 23 April 1943 the battle for Takrouna was won leaving one more task for Manahi: the removal of the dead and wounded.
The New Zealand Expeditionary Forces Official War Correspondent wrote from Cairo: "A remarkable story of continuous acts of gallantry is unfolded in the citation accompanying the award of Distinguished Conduct Medal to a member of the Māori Battalion, Sergeant H Mānahi."
What the correspondent did not know was that Manahi had been recommended for a VC, a recommendation crossed out on his citation and replaced with the DCM. "…in my opinion it was the most gallant feat of arms I witnessed in the course of the war and I was bitterly disappointed when Sergeant Mānahi, whom we recommended for a VC, only received a DCM," wrote Lieutenant General Sir Brian Horrocks, 10 Corps Commander.
Click here for more images of Haane Mānahi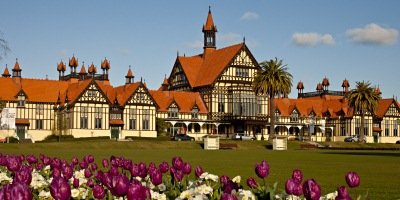 Featured Event
Always on
Venue:
Outside the Museum, Government Gardens
The Museum doors may be closed however we're offering free outside the walls tours that take in the stunning and historic Government Gardens.