Families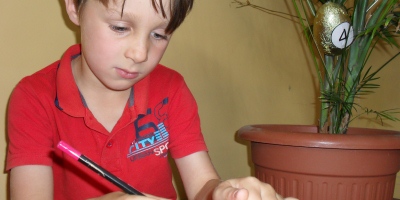 Discovery Trails
Discover Rotorua's great stories with our fun discovery trails for all ages. Search for hidden objects, find out interesting facts and when you have finished you will receive a special certificate.
Collect your discovery trail from reception.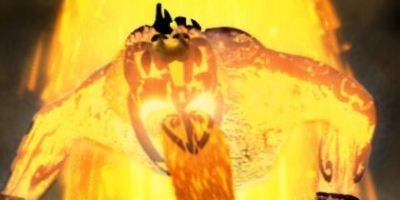 Rotorua Stories Cinema
Kids (and grown-ups) love Rotorua Stories Cinema! Plummet 13km into the belly of the earth and experience an 'active' portrayal of the 1886 Mount Tarawera eruption.
Runs every 20 minutes from 9am.
Available in eight languages which can be booked at reception when you arrive.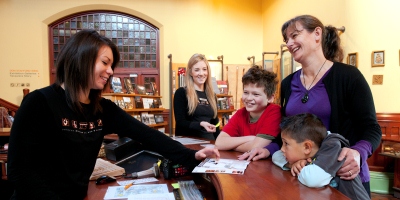 Family Packages
Save money by getting a Rotorua Museum family package.
Small Family (1 adult & 3 children): $28.00
Large Family (2 adults & 3 children): $45.00
Child age is 5 to 15 years. Under 5s are free.
Click here for more information on our prices.