Location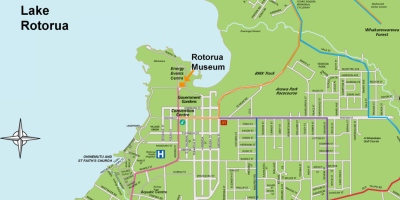 Location
The iconic Bath House building, which housed the Rotorua Museum, is located within the Government Gardens.
A comprehensive assessment of Rotorua Museum has shown it falls well below earthquake safety standards and will need to remain closed to the public for the foreseeable future.
Address: Oruawhata Drive, Government Gardens, Rotorua
Click here for more information on how to contact us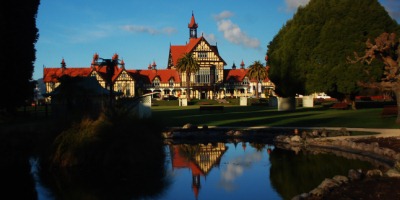 Directions
Once in central Rotorua travel north along Fenton Street. Turn right into Arawa Street at the round-about by the clock tower. Enter Government Gardens through the wooden arches (Princes Gate) and you will see Rotorua Museum ahead of you.
GPS Coordinates:
Latitude 38 degrees 8'8″S, Longitude 176 degrees 15'32″E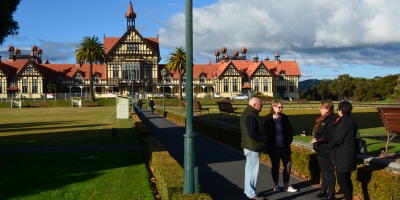 Historical Garden Tours
Explore the fascinating stories of Rotorua's beautiful Government Gardens during the free walking tours hosted by Rotorua Museum guides who won the TrustPower Rotorua Lakes Council Community Supreme Award for their Outside the Walls walking tours.
Click here for more information on the Outside the Walls Guided Tour