Mud Bath Basement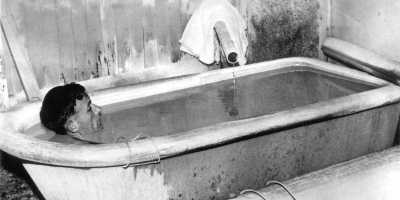 History of the Mud Bath Basement
The mud bath basement was accessed via a basement walkway beneath the building. The four baths on view remain largely as they were when the building opened in 1908.
When Government Balneologist Dr Arthur Stanley Wohlmann arrived in Rotorua in 1902 to lead the development of the Bath House, he dreamed of a much more expansive mud bath area. Originally twelve mud baths were proposed for the south wing but, like many of the good Doctor's dreams, his mud bath idea disappeared under an endless list of hydrogen sulphide-inflicted maintenance problems and funding shortfalls.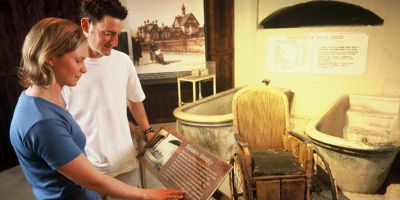 Explore the Hidden Depths
Walking through the gloomy, lower reachers of the building you will see pumice concrete foundation piers, the vaulted ceilings, a dimly lit workmen's office and a network of pipes – old and new.
During the 1980s visitors could access the mud baths via an external entrance with the current internal boardwalk in the basement opening in 2003.