Lynn Gillespie
Monday, 29 October 2018
Meet Lynn Gillespie,a retired teacher, who has joined our team of enthusiastic 'Outside the Walls' Walking Tour guides.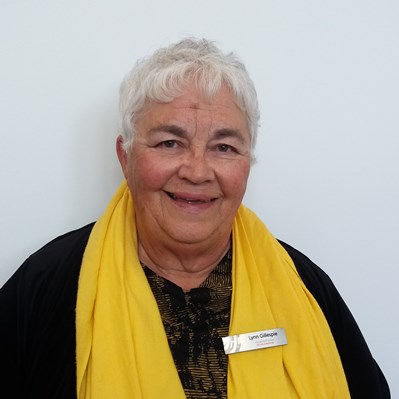 While the closure of the Bath House has dealt a huge blow to Rotorua, I can see a positive; the 'Outside the Walls' tours give visitors and locals an opportunity they wouldn't have had to learn so much more about our city.
Prior to retirement I spent most of my working life in education, including teaching Tourism. During studies some years ago one of my tutors was Hiko Hohepa, a wonderful Te Arawa historian and story teller extraordinaire. I loved listening to his tales of Māori history which led me to study Māori Tourism.
When I saw the advertisement for 'Outside the Walls' training I thought here is an opportunity to do something encompassing those interests and I loved the idea of sharing them with others.
I found the training thoroughly enjoyable (especially Julie's stories). I learned so much that was new and gained a deeper appreciation of much of the Gardens I'd probably taken for granted previously.

For more blogs visit www.rotoruamuseum.co.nz/blogs