Somerset Playne, adventurer and author
Tuesday, 12 May 2020
Going through the archives researching the early years of the Rotorua Museum, I came across an offer of a number of "stuffed and mounted heads" for the collection. It was 1942 and the offer came from Somerset Playne; the offer was turned down due to space.
The list of animals was incredible: a Zebra, male and female "Kashmiri apes", Python, Wart hog, Water buck, Sable antelope, Reedbuck, Grant's gazelle, Cessibi, Impala, Buck buck, Springbok, Stimbok, Impala, Gemsbok and Bushbok. They came from East Africa, Rhodesia and Kashmir. Most of them had been shot by Somerset Playne too – he was clearly someone worth checking out.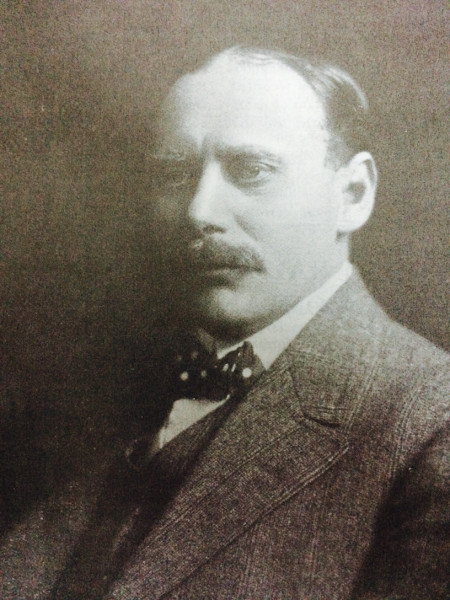 The connection with Rotorua was that he lived at Lake Okareka on land which he purchased in 1937. We have some photographs in our collection, described as the "Somerset Playne Estate".
Born in England in 1875, he studied at Oxford University but started travelling before he was 20. As well as hunting animals he was also carrying out research for a series of books about the countries of the British Empire for his publishing company The Foreign and Colonial Compiling and Publishing Company. In total he wrote and published 11 books on different countries and states including Southern India, the Indian States, the Bombay Presidency, Bengal and Assam, the Orange Free State, East Africa (British), Cape Colony, and New Zealand.
This from the introduction to one of his books:
"After having travelled in every part of Africa south of the Zambesi, Mr Playne took part in 1899 in an expedition into German East Africa, and on his return from this trip he made the acquaintance for the first time of British East Africa, travelling over the Uganda Railway from Mombasa to Vai, which was then the terminus of the line.
Another visit to the Old Country followed, and then Mr Playne tempted fortune for the second time in South Africa, meeting with experiences not infrequently the lot of those who venture in "new" countries. Later he joined a firm which was engaged on the compilation of an encyclopaedic work on Natal, and on the completion of the task in that colony he returned to England to superintend the passing of the volume through the press.
For the same firm Mr Playne later supervised the compilation of books on Ceylon, the Federated Malay States, Hong Kong and Shanghai, and visited Java, Labuan, Borneo and Formosa. Then, having meanwhile severed his connection with the business which had carried him to the Far East, he travelled through India, and sailing from Bombay, arrived in British East Africa in November 1908, on which country he then compiled his well-known standard work.
Another trip to Europe, via Cairo, followed; thence he sailed to Cape Colony, where he arrived in March 1910. Returning to England in 1911, the "Cape Colony" work was subsequently passed through the press. Having previously started on the "Orange Free State" volume, which had been carried on during his absence, another journey to South Africa was necessary, and after a stay of a few months he sailed, in 1912, for Australia, and later New Zealand, from whence he proceeded in September 1913, to the scene of his recent labours in Southern India.
Mr Somerset Playne is a Fellow of the Royal Geographical Society, a Freemason, and a member of the Royal Societies and Sports Clubs."[1]
During his trip to New Zealand in 1912-1913 which included a "thousand mile tour" mostly by motorbike, he met a New Zealand lady while staying at her parents' boarding house in Wellington. This was Lucy May Standidge of Fairfield in the Hawke's Bay whom he married in Napier in 1916. The couple then sailed to Calcutta where their son Nathaniel was born.
In 1937 Somerset Playne came to Rotorua looking to buy a farm for Nathaniel. In 1942 the family settled at Lake Okareka, where Nathaniel's wife and daughter still live today. Somerset died in 1944, aged 70. The "stuffed and mounted heads" offered to the Museum ended up at the Gentlemen's Club which was next door to the Prince's Gate Hotel.
Thanks to Fenella Playne for the additional information for this article.
[1] Southern India: its history, people, commerce and industrial resources.

For more blogs visit www.rotoruamuseum.co.nz/blogs