Ask A Curator Day
Wednesday, 16 September 2020
Ask a Curator spans the globe with cultural and heritage organisations answering questions from members of the public.
Natascha Hartzuiker
Rotorua Museum Collection Curator – Fine Arts and Photography

Who is your favourite person in history?
Guide Rangi. I never met her but after reading her biography I think she had a very open mind, a positive outlook on life and was a positive influence on all people that she met.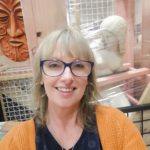 What's your largest object?
That would be the Summers sculpture 'Eve'. When we removed her from the Museum she and her plinth weighed in at 1405kg
Describe your job in a song title.
"Make sense of it" or "History never repeats"
Which Super power would be most useful?
Self-cloning or time travel plus a photographic memory
Manaaki Pene
Rotorua Museum Collection Curator – Taonga Māori
Do you have any objects in the collection that you don't know anything about?
Oh yes – lots! This is why being a Curator is so exciting because you get to research and find out what makes these objects so special and significant to our community!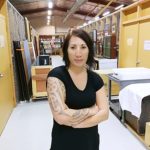 If you weren't a Curator what job would you do?
Hmmmm – I think I would be either working with tamariki (children) or koeke (elderly) in some capacity – my two favourite people.
Do you have any wisdom for aspiring Curators?
Listen, ask for help, have an open mind and don't assume that you know everything!
What's the biggest misconception about Curator's?
That anyone who works in a museum IS a Curator!

Cat Jehly
Rotorua Museum Collection Lead and Operations Manager
What jobs other than 'Curator' can someone do in a museum?
It is funny that people often only know about Curators when there are so many different roles in museums: conservators, registrars, exhibition designers, director, visitor hosts, educators, technicians…
Have you added any objects to your collection to represent 2020?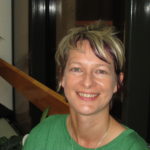 We asked the Rotorua community for objects related to their COVID-19 experiences and have received some interesting offers! I think anything COVID-19 related sums up 2020 quite well.
How does your museum represent LGBTQ people in its galleries?
There is currently no LGBTQ representation within the galleries currently as we are closed, but Rotorua Museum hosted two of the first same sex weddings in New Zealand and we have a number of objects from that historical event in our collection.
Are there any objects in your collection that scare you?
There are plenty of objects in the collection that are a little bit creepy. Lets just say I wouldn't want to be caught near any of our clown dolls when the lights go out!

For more blogs visit www.rotoruamuseum.co.nz/blogs