Space-Saving Art Racks for Rotorua Museum Art Collection
Monday, 14 October 2019
Rotorua Museum cares for more than 2700 pieces of fine art, 420 of which need to be safely stored in specialist art racks. Following the closure of Rotorua Museum for earthquake strengthening (November 2016) the already full fine arts section of the offsite storage building was stretched to capacity as many artworks returned to the facility for safe-keeping.
To allow for better storage and accessibility and to free up space for future artworks, the Museum team began to investigate more efficient storage solutions.
A Generous Gift
It was with the help of a bequest from Dora Bakkenes, widow of well-known artist Walter Bakkenes (1920 – 1986), that this art rack project was possible. In 2014 Dora donated an incredible collection of more than 250 framed art works, by Dutch-born Rotorua artist Walter Bakkenes, to Rotorua Museum.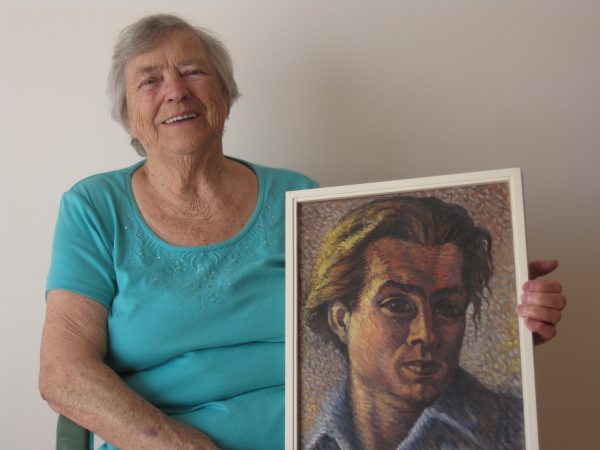 Dora wanted a suitable home where the significant collection of her late husband's work could be kept together and looked after for posterity. The collection reflects the diverse range of experiences from Bakkenes' life and includes war sketches, abstract works, landscapes, portraits and reliefs. Even his art materials, which he was using until his death in 1986, are included in the collection.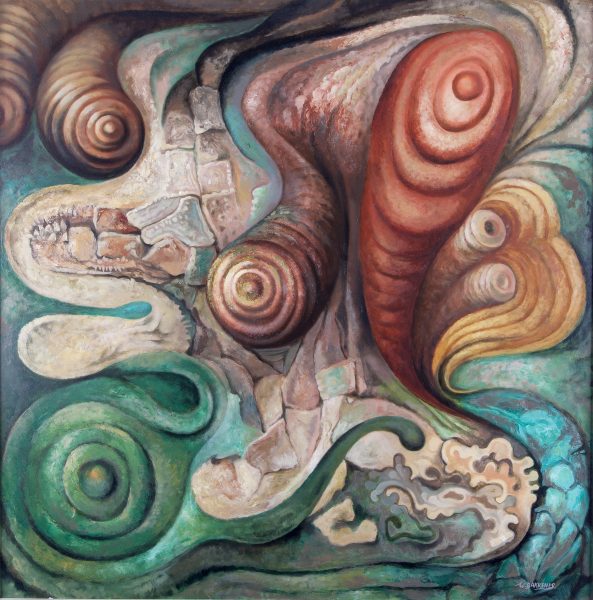 Upon Dora's passing in 2016 Rotorua Museum received a generous bequest from Dora towards the art racks project.
Before the Project
The old art storage system provided 366m² of hanging space and took up a large amount of floor area in the limited collection storage facility. The art racks were at full capacity, holding more than 420 artworks.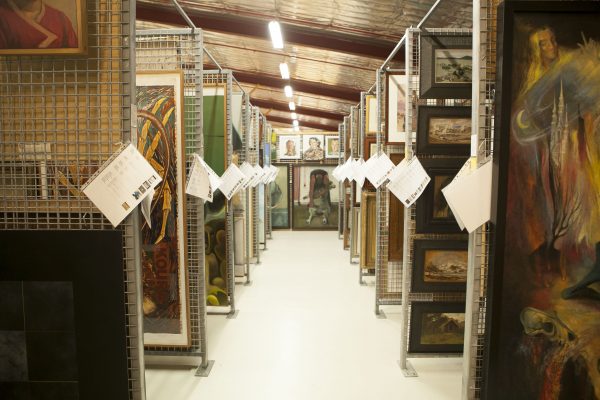 A Tricky Process
Specialist storage solution company Hydestor Manufacturing proposed a two-part installation programme that aimed to reduce the storage footprint and increase the stability of the system while in use and during any seismic activity.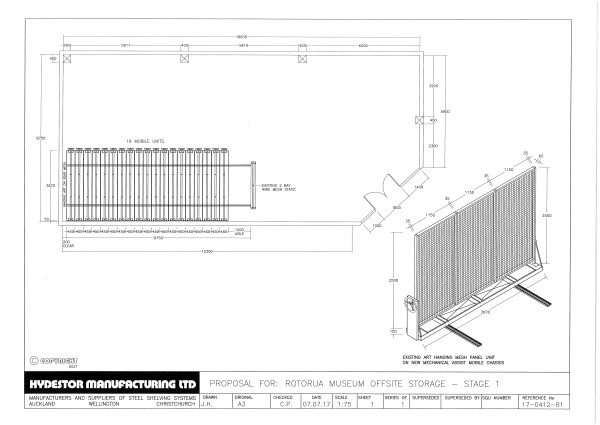 Stage one saw the existing art racks placed on new tracks that would allow them to concertina together to save space and still allow for easy access. Before this stage could begin all 420 artworks had to be safely moved and stored out of the area – quite the logistical challenge!
Once the art works had been removed, the existing art racks were placed on the new compactor system bases.
The second stage saw additional new art racks and tracks added to the far side of the fine arts area.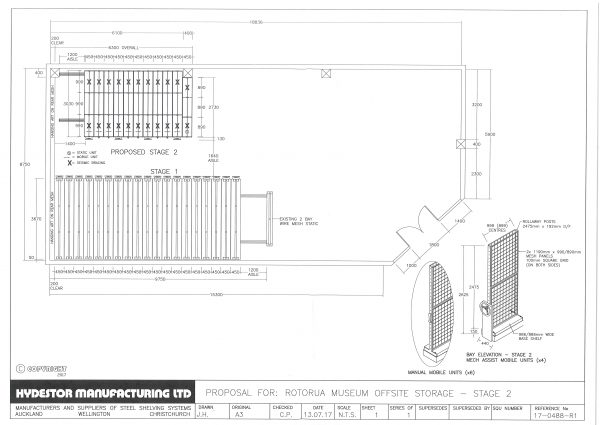 Efficient Fine Arts Storage
Once both sets of art racks were in place came the tricky process of re-hanging all the new art onto the new racks. Rotorua Museum Fine Arts Collection Manager, Natascha Hartzuiker, explains:
"Keeping track of where everything went and working with art of all different shapes and sizes meant the hanging felt a little like playing Tetris with extremely valuable and fragile objects."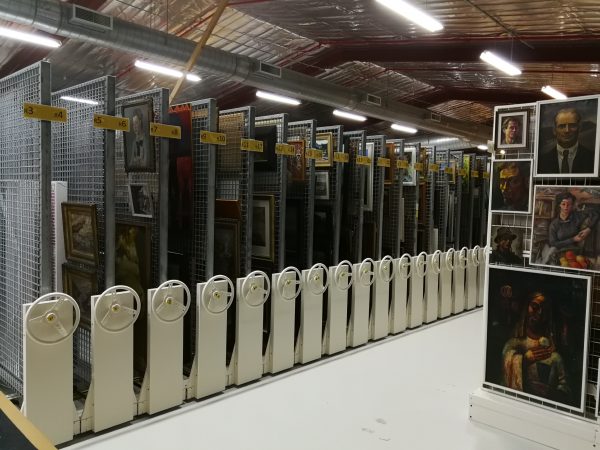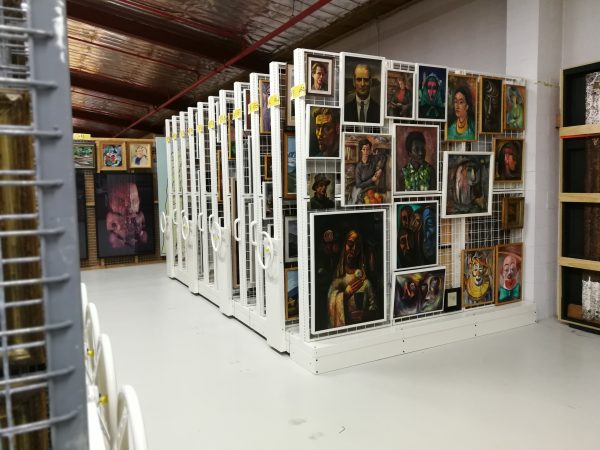 The new art racks have increased the hanging space from 366m² square meters to 503 square meters and also created more floor space by having the compactor system installed.

For more blogs visit www.rotoruamuseum.co.nz/blogs