Guides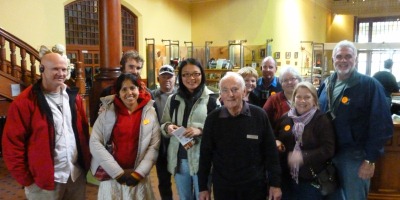 Become a Volunteer Guide
Our friendly and informative volunteer guides help make a museum visit interesting, instructive and entertaining. During a one hour tour of Rotorua Museum volunteer guides engage visitors with the stories of our area.
What does the Museum look for in a prospective volunteer guide?
Although previous museum or teaching experience is not required, we look for people with:
A friendly, welcoming personality
A willingness to learn
A professional manner
The ability to speak in public
The willingness to commit to ongoing personal study
The commitment to provide at least one tour per week for a year following training
Our volunteer guides help the Museum enrich our visitor experience by treating them as their personal guests.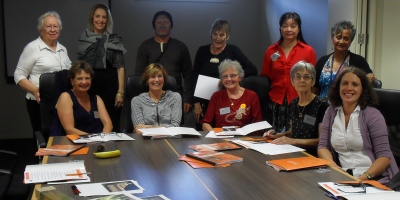 Guide Training Course
When is the next volunteer guide training programme?
The next training programme will begin 10 June 2015. Prior enrolment is required for selection. Please contact Julie Parsons between 9.30am and 12.30pm Monday to Friday.
How long does the training take?
The training takes approximately four months and includes:
One two-hour lesson once a week at the Museum
Personal study of approximately 4 hours per week
Expert guest speakers
Field trips
What sort of time commitment is expected of me after training?
You will need to be available for a minimum of one tour per week for one year. You will also be expected to attend continuing education meetings from time to time.
For more information on the volunteer guide training programme please contact:
Julie Parsons
07 350 1814
Email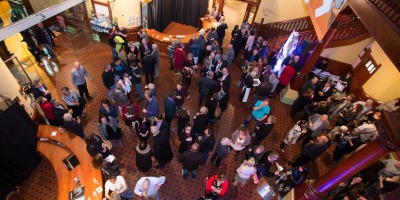 Benefits of Being a Guide
The benefits of becoming a volunteer guide are:
A comprehensive 17 week training programme
Continuing education on changing exhibitions
Annual volunteer guide outing
Special access to the Museum library and photo archives
Invitations to gallery talks and other events
A volunteer guide newsletter
Discounts on purchases at the Museum Shop (20%)
Discounts on purchases at the Museum Café (10%)
Invitations to selected museum receptions
Free entry to Rotorua Museum
Ten free entry vouchers to Rotorua Museum for friends and family
Click here to download our volunteer guide application form
Alternatively you can complete our online Volunteer Guide Application Form