Order Images
Museum Services Update: With the Museum redevelopment now confirmed, the Museum team is focused on reopening the Museum as soon as possible. As a result, many of our Museum team resources are now redirected into researching and developing the new exhibitions, and preparing the required collection items for display. Click here for more information.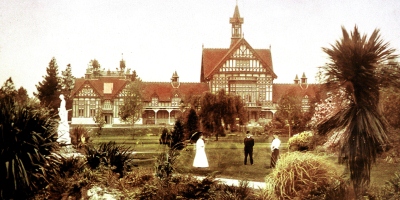 Ordering Images
Rotorua Museum has a unique collection of photographs which relate to the history and people of the Rotorua region. We welcome enquiries about the use of our image collection.
To use an image from our collection please fill out the image order form
Permission to reproduce an image is dependent on full acceptance of our terms and conditions.
Rotorua Museum may charge a fee for any image reproduction, in addition to any charges made to cover the cost of processing and supply (see price schedule included on order form).
When ordering an image please state the purpose for which it is required. Rotorua Museum may refuse requests for reproduction rights to images for any reason.
Rotorua Museum grants permission to reproduce images only for the publication and the use specified. Any additions or alterations to the image e.g. cropping, require separate written permission from Rotorua Museum.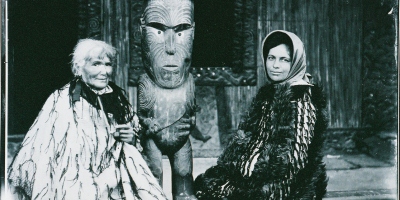 Copyrights and Acknowledgements
Copyright
Rotorua Museum does not always own the copyright of images in its collection.
Responsibility for obtaining permission of the copyright holder before publication rests with the applicant, unless Rotorua Museum is the copyright holder.
Rotorua Museum requires the applicant to produce written authorisation from the copyright holder before permission to reproduce is given. Wherever possible, Rotorua Museum will assist with contacting the copyright holder.
Any fee payable to the copyright holder is additional to any fee due to Rotorua Museum.
Acknowledgements
Any reproduction of Rotorua Museum images must be acknowledged to Rotorua Museum Te Whare Taonga o Te Arawa and you will be advised as to how the credit should read.
Rotorua Museum requests that a copy of any published material is provided to Rotorua Museum free of charge for future reference.
Māori material
We ask that all images including Māori content or connections are treated with respect and used appropriately, acknowledging the rights of iwi, hapu and whānau.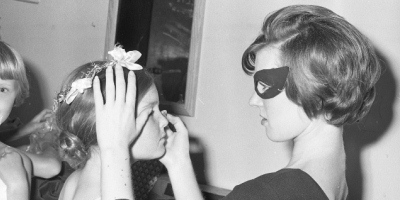 Additional Information
Payment is required at the time of placing an image order. We prefer payment by credit card (Visa, MasterCard or China Union Pay).
Postage charges will apply as required.
Image research can be carried out by Rotorua Museum staff. After 15 minutes, and for more extensive enquiries, fees may apply.
To see full image order guidelines please click here.
Contact us
For any image order enquiries please contact:


COLLECTIONS LEAD
Cat Jehly
07 351 7682
Email