Support Us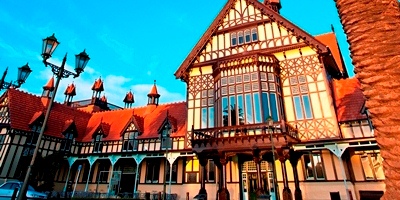 Support
Without the generous support of the Rotorua Community many of Rotorua Museum's services would not be available to visitors.
Whether it be donations of time, money, objects or knowledge they all contribute to make our Museum a success.
There are a number of ways to support the Museum at both an individual or corporate level.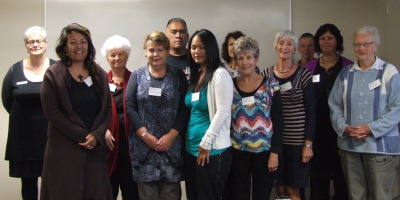 Volunteer Guides
Our dedicated volunteer guides make Government Gardens visits interesting and entertaining. They provide scheduled twice daily tours for visitors from all over the world.
Before graduating as guides, Rotorua Museum volunteers complete a free comprehensive training course to ensure they can knowledgeably share the stories of Rotorua, its people and its treasures.
Becoming a volunteer guide gives you a range of Museum benefits:
Annual volunteer outing
Monthly Museum updates
Free training programme
Occasional guide outings and get togethers
Click here for more information about becoming a volunteer guide.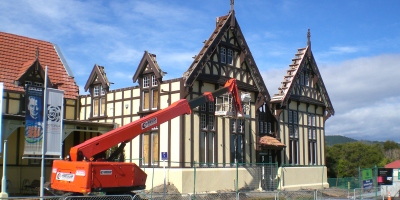 Centennial Project
When the Bath House opened in 1908 the building was only partially constructed.
The Rotorua Museum Centennial Project started in 2006 with the objective of completing the iconic Bath House building to the original design specifications. There were three phases to the project:
Reinstatement of the Rooftop Viewing Platform
Extension to north wing
Extension to south wing
The $22 million development took place over five years, with the final extension to the south wing opening in September 2011. The current building now reflects the original grand vision of balneologist AS Wohlman and architect BS Corlett back in the early 1900s.
Click here for more information on this project.