Packages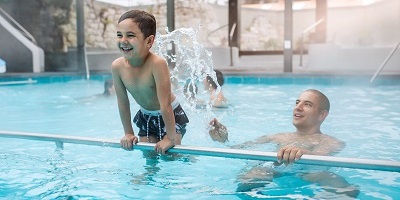 Grand Day Out
Rotorua Museum and the Polynesian Spa
Government Gardens is not just a pretty place to go for a walk! Uncover the mysteries of this special historic place, race against others in an 'amazing race' to find clues, and meet Mr Malfroy, Corporal Wylie and Queen Victoria along the way.
Polynesian Spa discount rates are offered for New Zealand schools booking this trip.
Students: $8 each
Swimming Adults: Free of charge
Non-Swimming Adults: Free of charge
Terms and Conditions:
Suitable for Years 1-13
All bookings must be made through Rotorua Museum education staff
The 'amazing race' can be substituted for another Museum education programme on request
Click here for our online education booking form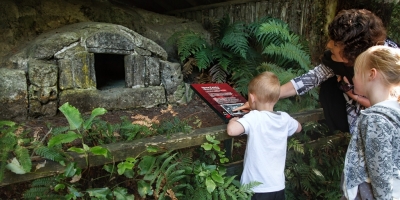 Tarawera Legacy
The Buried Village of Te Wairoa and Whakarewarewa Living Māori Village
The tragic 1886 Tarawera eruption can be explored in depth by visiting these two educational attractions.
The devastation, chaos and mayhem can be explored at the Buried Village with remnants, artifacts and remains of Te Wairoa village.
The Whakarewarewa Living Māori Village is where many survivors of the eruption rebuilt their lives and families after that tragic night. Explore the wonders of the geothermal resources used everyday in this living village environment.
Click here to download the
Tarawera Legacy Education Information and Pricing
All bookings for this package are to made through Rotorua Museum Education Team. A complimentary pre-visit information kit and worksheets are provided once a booking is made.
Click here for our online education booking form