About Rotorua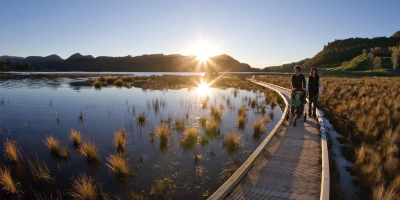 Rotorua's Lakes and Rivers
The 18 Rotorua lakes and three major rivers are treasured natural assets and taonga to the Arawa people, and an aquatic paradise for both locals and visitors.
Take it all in while relaxing in a lake edge thermal hot pool or explore the lakes at length, discovering glow worm caves and fresh water springs by foot, by kayak or stand up paddle board.
Cruise Lake Rotorua on the traditional Lakeland Queen paddle steamer, or explore Lake Rotoiti with Pure Cruise on their sleek 53ft luxury catamaran 'Tiua'. For a family fun option hop on board an amphibious World War Two landing craft and experience the lakes with Rotorua Duck Tours.
The region is also a fisherman's dream with trophy trout to be had year round in the lakes, rivers and streams.
For fast-paced aquatic adventures try white water rafting with 14 rapids and the world's highest commercially raftable waterfall at 7m high.
Visit www.rotoruanz.com for more things to do in Rotorua!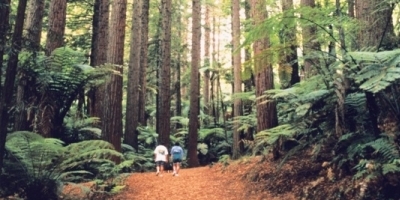 The Redwood Forest
Just five minutes from downtown Rotorua, the beautiful Whakarewarewa forest awaits you.
Known to locals as 'The Redwoods' the 5,600 hectare forest, with its magnificent stands of towering native and exotic trees, is a perfect playground for walkers, hikers, horse riders and mountain bikers.
Amateurs to experts from across the country and around the globe agree mountain biking doesn't come any better, with free access to over 100kms of scenic, continually evolving forest trails.
The unbeatable blend of riding surfaces, topography and scenery cater for all skill and fitness levels with more than 70 trails ranging from Grade 2 (beginner) through to Grade 6 (expert).